Endomondo - Running & Walking
Always Keep on Top of Your Fitness.
There is little point being energetic and taking a lot of exercise if you are not tracking it. Endomondo Running and Walking will help you reach your goals and let you know where you need to improve. You can use GPS to work out your running route and join with others to help motivate you to carry on. There are already millions who have downloaded the app and once you join them you will begin to get motivated.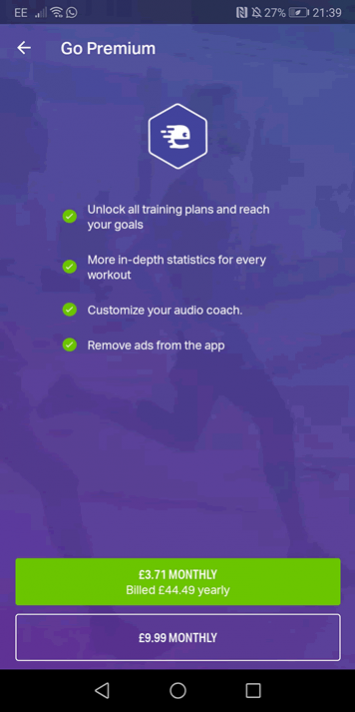 The workout tracker app can be free and there are a lot of features that are provided. Once you have decided what sort of work out you will do, it can be tracked, logged and analysed. This applies to more than 60 sports including cycling, running and walking. You will also be able to see how many calories you have worked off and the speeds that were reached. The outdoor ones can be tracked by GPS, but it is still possible to track the indoor ones.
Nothing is more motivating that beating your personal best, and you can be told when this happens. When you use other forms of wearable equipment, the app can be linked to them, including Polar Flow, Gamin Connect and Fitbit. To make sure that you are not losing track of the nutrition and calorie counting side of your programme, you can connect to My Fitness Pal. You will be able to make 3D videos of the activities that you are carrying out and let your friends see how you are getting on.
When you first join you will see that it can be free, but that there is also a paid for version. There will not be any ads if you pay. The pricing is clear and it is cheaper to sign up for a year rather than pay month to month.
You will be able to take part in challenges and also set your own goals. With the help of the Audio Coach included, you should be able to achieve them. It is possible to commit to a target each week and get your friends involved so that they can encourage you. If you take part in challengers there is the change to win prizes, but even if you don't you will still be a little closer to your target. If you don't like the look of the challenges, then you can create your own.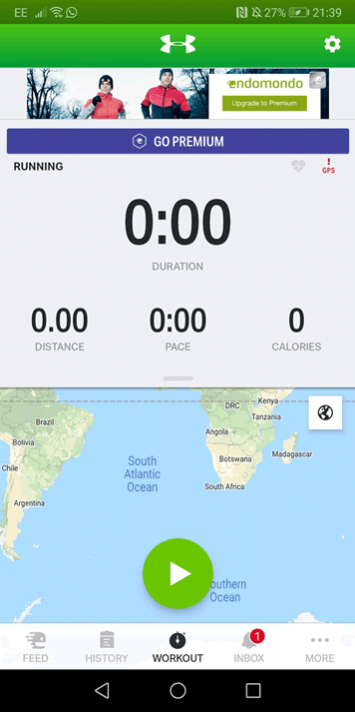 The screens are very clear on the workout tracker and you will have no trouble navigating the app. Once you have selected the activity you are carrying out, four figures will appear. You will see the duration of the event, the distance covered, the pace that you managed and finally how many calories were used.
As well as showing your friends your progress, you can follow theirs. You can share pep talks and make comments on how well they are doing. Friends can be tagged and you can share pictures. Details can be put on social media including Facebook, Twitter and Instagram.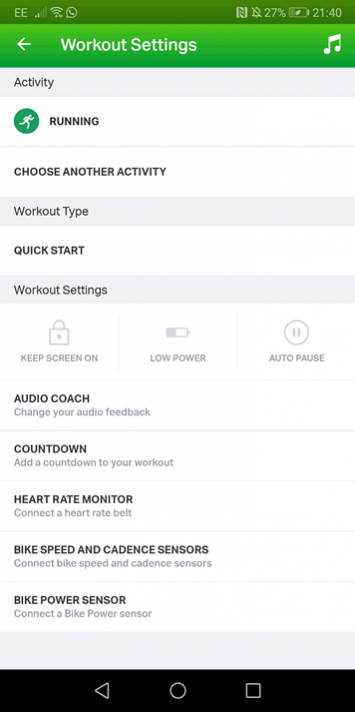 Instructions are clear so you won't end up losing your details or not knowing where to go to get to the next step. If you do decide to pay for the app, you will get personal training plans, statistics for the month. Heart rate analysis and weather details.
Features
All your details collected
You can share with friends
Other devices can be connected
Wide range of data options
Large amount of sports covered.
Conclusion
There is a lot to be said for letting the workout tracker record all of the data. It will be presented to you clearly and you will have a complete record of the events you have taken part in and the exercises you have carried out.
---
Add a review
Tell us your experience with
Endomondo - Running & Walking
RELATED PROGRAMS
Our Recommendations
---
---
---
---